One of our customers wanted larger indicators on the Mezintel Depth Tracker so that MWD operators can see depth status from 15 feet away.
So, we added an alternative view that enlarges the block height, bit depth, ROP, hook load, hole depth, and slips status.

Simply tap on the Samples button to use this enlarged view.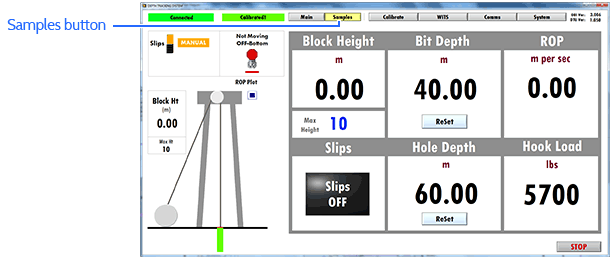 Also, for you convenience, we added an ROP plot which you can show or hide.
NOTE: If you do not see these features on your Mezintel Depth Tracker then you need a software update. To upgrade your depth tracking system contact us and we'll send you the instructions.