Mezintel Gamma has new tools and features for ECD Calculation!
Illustrated below, are the new features and tools to help you get the job done:


Tool to Hand Bomb Values into the Software
This new tool will allow you to generate the exact values that you need to show in the Mezintel Gamma program. This tool can be used in the shop to test ECD calculation without having the decoder or depth tracking system attached.

The below screen shot illustrates how to deploy this tool. After the window opens, you can send any data that you want to Mezintel Gamma software.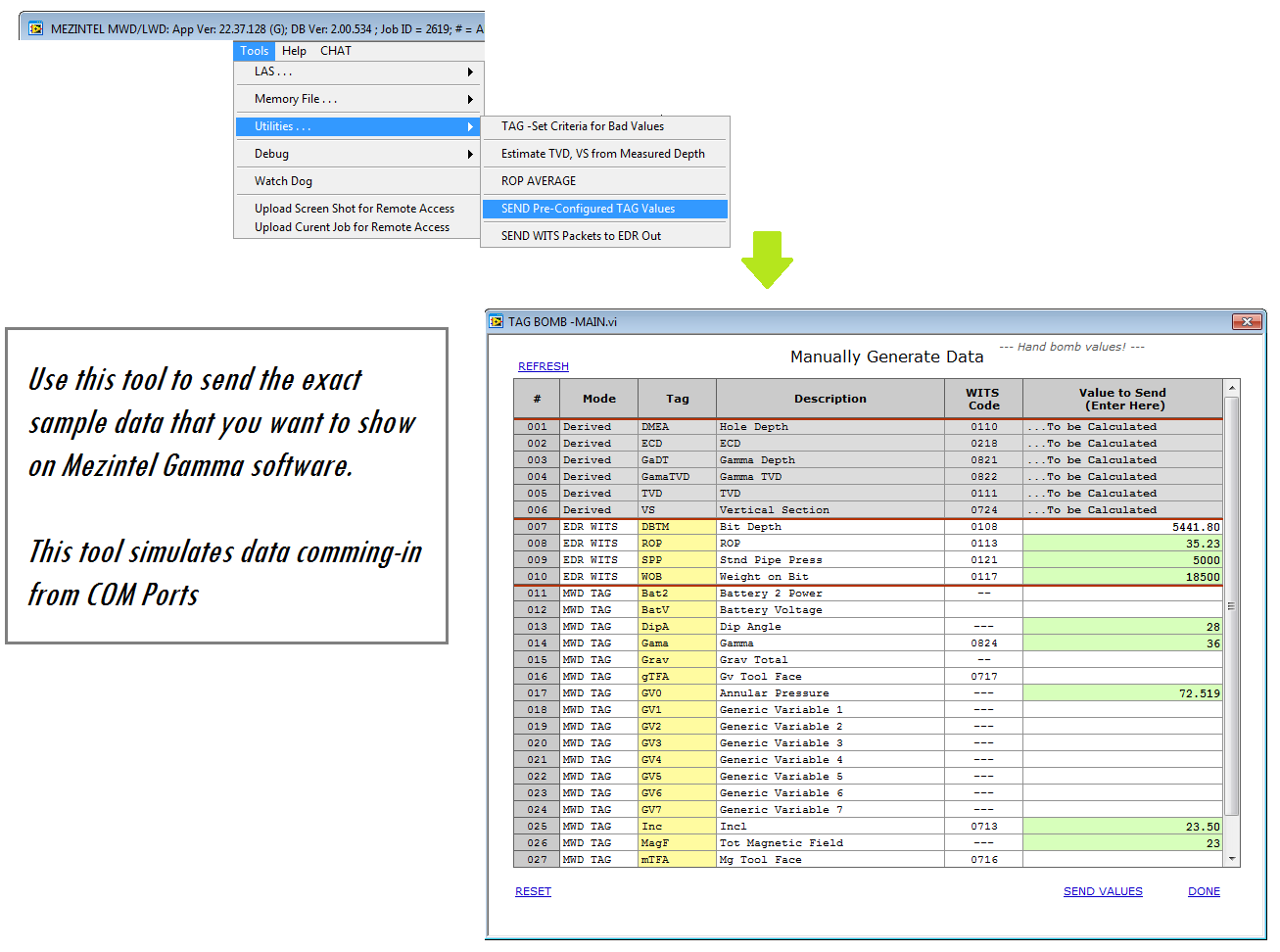 ECD Calculation Examples
The Depth simulation feature in Mezintel Gamma, along with the new Sample Value Hand Bomb tool can be utilized to simulate ECD calculations.

The below screen shots show that MS Excel ECD values match ECD calculated values in the Mezintel Gamma program (both metric and imperial values).