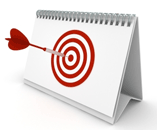 Assigning test review responsibilities by project and site allows materials testing supervisors to:
Review and process tests efficiently in multi-user team
Minimize non-billable time in processing concrete compression tests
Organizing Lab Tests in a Familiar Tree View
Your busy concrete test lab may be running multiple concurrent projects where individual staff members do reviews and approvals by Project # and/or Site name. Project and site categories provide a way to share workload and as a means for conveniently locating test sheets for processing.

Hierarchy Organization and Search
BreakTest meets this need by organizing tests by 'Project' and 'Site Name' using a familiar file explorer view. This dramatically facilitates creation of a shared environment where tests can be quickly opened by double clicking a test row.

Locking Tests to Prevent Overwriting Changes
Furthermore, BreakTest blocks concurrent access to the same test to prevent overwriting one another's changes. An open form is always locked by the first user and is accessible in read-only mode by other users. This makes your team work more efficiently.